Recommended Rake & Yard Vacuum For Acorns
Cleaning up acorns in the yard need not be punishing; you only need to find the best way to pick up acorns that you deem fit for you.
There are several ways and tools for cleaning up an acorn from your yard. You can directly pick them up with your hands or use specialized acorn picking tools. Such tools make acorn picking tasks a breeze, especially when using the top-rated rake for acorns in the market.
But in case of a "bumper harvest" of acorns then, you may need to think beyond rake for acorns and consider a yard vacuum for acorns.
————————————————————————————————
SHOP BEST SELLING ACORN/NUT GATHERERS and YARD VACUUMS
Click Here For The Best Tools To Pick Up Acorns
Click Here For The Best Yard Vacuums
————————————————————————————————
My Top 3 Tools To Clean Up Acorns From Yard
1. Garden Weasel Large Acorn/Nut Gatherer
Features
Basket made from spring wire

1 ½ gallon capacity

3/8″ Steel handle

For objects sized 1 ½ " to 3."

Made from carbon steel

Weather/rust resistant
This is another revolutionary alternative to the rake tool for acorns.
It supersedes its cousin – the Garden Weasel Medium Nut Gatherer- collecting bigger acorns and just about anything sized between 1½" to 3."
I'm talking of things like walnuts, magnolia seed/flower heads, sweet gum balls, and even small fruits.
Its basket is also larger holding approximately 1 ½ Gallon.
Then, just like its medium-sized cousin, it works easily- roll it to start picking up acorns and everything else. This means you will never bend over to pick up the hazards.
PROS
It's very sturdily built

It rolls over smoothly regardless of the surface

Picks up hazards pretty easily

Made of steel hence very durable

It's long and so very comfortable even with taller farmers
CONS
May not collect smaller acorns or pecans

Its basket isn't very easy to empty
——————————————————————————————————
Read: Commercial Robotic Lawn Mower Reviews
——————————————————————————————————
2. 18″ Push Pecan/Large Acorns Picker – Machine to Pick Up Acorns
Features
For sizes 3/8″ to 1 1/4″

All-terrain Wheels

Push motion

Large basket
This push lawn sweeper for acorns makes your acorns gathering faster, easier, and very productive.
Then, it's designed to work on almost every terrain with tines on multiple wheels expertly capturing the invaders.
Operating it is quite simple – you push it over the surface and let it do the rest of the work.
When the basket fills up, hoist it out to empty your harvest. It's really effortless.
Check Out How This Push Rake Picks Up Acorns:
PROS
It's generally built to last

Very easy to assemble

It has a minimal maintenance cost

It picks up more in around, so it's faster

Picks up even hidden acorns
CONS
——————————————————————————————————
SHOP BEST SELLING GARDENING PRODUCTS
Click Here For The Best Patio & Lawn & Garden Products That Will Save You Time and Money
——————————————————————————————————
3. Nut Broom – Acorn Collector
Features
For sizes below 4″ and more than 3/8″

Notched disc

1.4mm Wire

Fully repairable
NutBroom rake for acorns has been designed to excel in all collection jobs – whether collecting walnuts, pecans, acorns, or black walnuts, this is immense.
Like some of its competition, the used 1.4mm Wire should last for many, many years. No wonder it's one of the few acorn pickers that offers a 2-year warranty.
The notched disc firmly holds the wires together to ensure that it collects every acorn every time, in addition to preventing them from falling out when caught.
Eventually, you should be able to pick every object off the ground.
On maintenance, this is fully repairable, with all its spare parts being readily available.
PROS
It comes with a dumping tool

Easy to use

Simple to unload collections into a bucket

It's a very durable nut picker

This is fully repairable, with repair kits readily available
CONS
The handle could have been better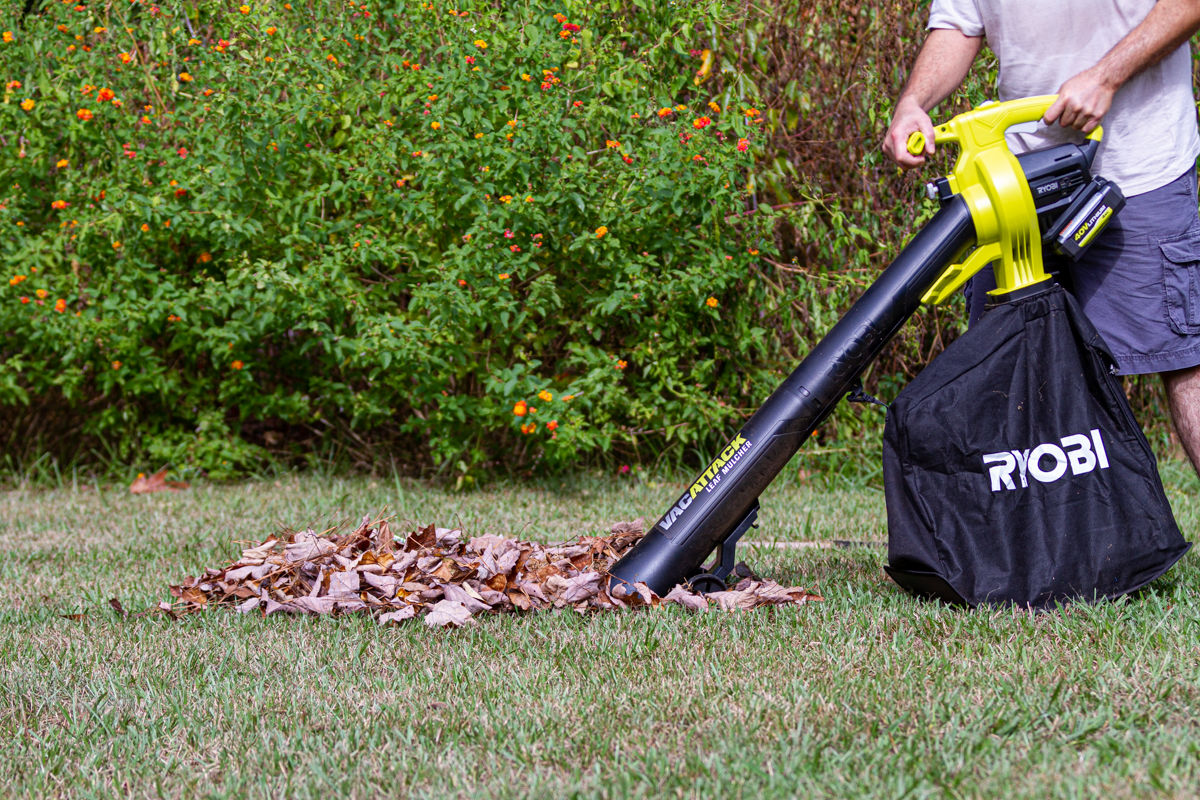 Other Acorn Pick Up Tools:
4. A.M. Leonard Weasel Acorn/Nut Gatherer – 10 Inch
Features
Steel wire design

Carbon steel tines

48 inches long comfort-grip handle

Cage measurement: 10 x 6.5 in.

2.75-quart capacity

For objects 3/4-inch to 2-inch wide
With a Cage measuring 10 x 6.5 in. and a 2.75-quart capacity, this excels in picking up nuts sized between 3/4-inch – 2 inches.
When you run this Weasel over acorns, they are forced into the wiring of the weasel and further into the basket- making the whole process a breeze.
The comfort-grip handle is handy, especially for those days when you'll be working for more hours, as it reduces fatigue.
It's also weather/rust-resistant, so you don't have to worry about it getting damaged soon.
Of course, its steel wire design makes it long-lasting!
PROS
Gather everything in a single easy sweep

The handle is long enough, so no bending over

Picks up a wide range of objects from buckeyes all the way to sweet gum seeds

This is another super durable substitute to a rake for picking up acorns

It's light, so it spares your energy when working
CONS
It may not collect acorn "hats."
——————————————————————————————————
SHOP BEST SELLING ACORN/NUT GATHERERS and YARD VACUUMS
Click Here For The Best Tools To Pick Up Acorns
Click Here For The Best Yard Vacuums
——————————————————————————————————
5. Ammo Nut Wizard Pecans/Acorns Gatherer w/Retractable Handle
Features
Retractable handle

Metal wire design

4-foot handle

For smaller sizes
The Ammo Nut (and acorns) Wizard happens to enjoy a massive following from firearms enthusiasts.
That's because it is magical in collecting brass casings—even those hidden within the grass.
It's similarly effective in picking smaller acorns and many other smaller nuts.
Metal wires from the basket easily roll on different surfaces. Then its easy spin motion will block it from backpedalling when working.
The retractable handle makes the process even smoother.
The wires are flexible and spread open, meaning they will be collecting acorns from the ground as you roll the picker.
And they rarely fall out of the container.
PROS
This is super effective

The collapsible handle makes it storage-friendly

The twisted basket functions well

Collects even hidden hazards

It's straightforward – unpack and start using
CONS
The basket isn't screwed very well

It May does not work that well on rough surfaces
——————————————————————————————————
Read: Machine To Pick Up Rocks In Yard
——————————————————————————————————
6. Medium Nut/Acorn Wizard 14-inch
Features
For sizes 3/4″ to 4."

Flexible wire design

Free swivelling

Medium-sized basket
With absolutely top-quality construction, this medium nut/acorn wizard 14" answers your question about how to pick up acorns.
And it's quite versatile collecting large pecans, acorns, red oak, English walnuts, chestnuts, buckeye, shotgun shells, and golf balls collection like a little champ.
I was also impressed by its ability to pop the caps from the acorns
Indeed, you can deploy it to help gather every other unwanted object so long as they're between3/4″ to 4."
In a nutshell, it's superbly constructed and super easy to roll around.
It also swivels in all directions.
PROS
It's very good with 3/4″ to 4″ sized objects

It rarely breaks down

This gathering tools rolls and swivels very easily

It even pops the caps from the acorns

It's also easy to empty- shake it
CONS
Not for larger nuts and acorns
——————————————————————————————————Read: Sprinklers For Low Water Pressure
——————————————————————————————————
7. Nut Harvester for Gathering Acorns (Small)
Features
Made of welded steel wire

48″ long aluminium handle(thick and tubular)

Dumping tool included

For items measuring 0.7″ to 1.9."
Lastly, our search for the right picking up acorns tools took us to this welded steel wire nuts-cum acorns collector/cage.
Clearly constructed to serve for many years, it comes with a super sturdy 48-inches long, thicker and tubular aluminium handle.
You hold its handle and then roll it back/forth over any surface to pick up your acorns, small nuts, or any other item with a diameter from 0.7″ to 1.9."
More so, it comes with a dumping tool that saves you time by allowing you to empty your waste into the bucket directly.
Is your yard flea infested? Could you have a look at the ways to treat it?
PROS
It makes collecting acorns so easy

Since you empty directly into the dumping tool, it saves your precious time

Seems very durable

Its aluminium handle is longer and convenient

It also picks up other waste, including crab apples
CONS
Tines are a bit flimsy and may cause gaps through which acorns fall out.
——————————————————————————————————
SHOP BEST SELLING GARDENING PRODUCTS
Click Here For The Best Patio & Lawn & Garden Products That Will Save You Time and Money
——————————————————————————————————
8. Garden Weasel Medium Acorn/Nut Gatherer
This is a durable, easy-to-use rolling tool. You roll it over any surface in a back-and-force motion until the wire basket fills or your area clears.
It goes beyond being just an acorn removal from the lawn, doing well to help you mop up pecans, hickory nuts, crab apples, and of course, large acorns.
Indeed, it will help you gather just about any other object sized between ¾" to 1 ½ ".
It made from carbon steel. Thus, it's a very durable tool. You will also be happy with its comfortable handle grip.
Features
Capacity:1 gallon

Made from carbon steel

Comfortable handle grip

Weather/rust resistant

Wire basket

For objects sized ¾" to 1 ½" in size.
The storage hook is also very well constructed.
The wire cage is evenly spaced and heat-tempered, so it maintains its shape even when in use.
This acorn cleanup tool is also weather-resistant and rust-resistant.
PROS
It's effortless to use. Just roll it over to start

Its handle is very comfortable so you can work for many hours without tiring

Its basket is fairly big so that you can collect more with each round

Made from carbon steel, this acorn netting is very durable

It works smoothly
CONS
It doesn't pick up small acorns
Wrapping Up
Most of the recommended tools are easier, faster, and more effective.
Some even come with easy-to-use manuals showing you how to clean up acorns in the yard.
So, don't allow acorns to pull you back. You can take the battle to them by finding the right way to pick up acorns that fits you!
——————————————————————————————————SHOP BEST SELLING ACORN/NUT GATHERERS and YARD VACUUMS
Click Here For The Best Tools To Pick Up Acorns
Click Here For The Best Yard Vacuums

——————————————————————————————————